Balcony composter: advice and tips for an eco-friendly gesture!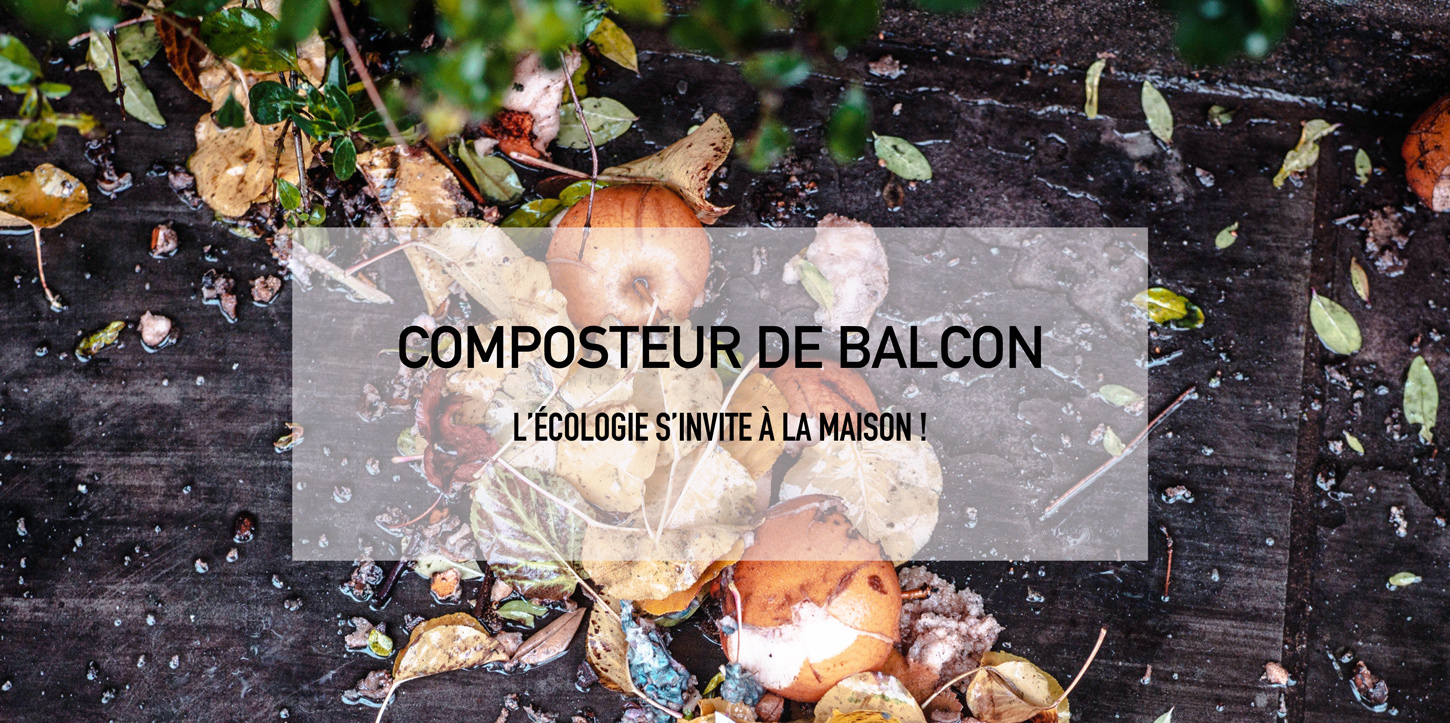 When it comes to recycling, we're starting to learn! Yellow, green, brown bins… we are finally learning the basics of sorting to save our planet. But we hear much less about composting, which is a very effective way of recycling our organic household waste. The problem is that we often think that in order to have compost, we need a garden. Think again! The ecologists have thought of all situations ! There are many individual composting solutions for people living in flats.
Ecological, economical and practical, these waste bins are real nuggets!
The advantages of a balcony composter
Composters reproduce the natural recycling cycle of organic matter: the waste decomposes into humus in the compost and feeds worms, bacteria, plants, fungi etc., turning into 100% natural fertilizer!
Depending on the space you have on your balcony, you can find compost bins of all sizes, to fit your outdoor space. They can be the size of a dustbin, or larger if you wish.
Opting for a compost bin is a huge step for the planet. The organic waste we produce every day in the kitchen is a major source of greenhouse gases and waste.
Without talking about ecology, composters are also a great way to save money! If you have plants in your flat or a small vegetable garden on your balcony, you can use the fertilizer transformed by the compost to enrich your soil.
In conclusion, this allows you to reduce kitchen waste in a simple and biodegradable way, while fertilizing your plants AND saving the planet! So, when are we going to start?
My top 3 composters to install on your balcony
Now that I've hopefully convinced you to install an individual composter on your balcony, I'm going to introduce you to my 3 favourite balcony composters!
amazon box="B071RHSWCT,B0744C3J9V,B00LDYW1M2″ grid="3″]
The best quality price: the Bokashi Organico composter from Skaza
This set of two balcony composters is ideal for going green at home. With their 16L capacity, you can fill a bin for a month (depending of course on your green waste consumption and the number of people in your home). The advantage of having two composts is that you can let the first one ferment quietly if you need to, while you fill the second one, and so on! The kit comes with 1kg of natural fertiliser to help your waste decompose and speed up the composting process. You can quickly collect some juice from the tap to enrich your plants or vegetable garden!
At an unbeatable price, this set of two composts is really great! The only drawback is that you need to have room to put both on your balcony if you want to use them at the same time.
Price: £62.99
mks_button size="medium" title="Discover on Amazon" style="squared" url="https://amzn.to/2EnVlmA" target="_blank" bg_color="#3eb6c4″ txt_color="#FFFFFF" icon="" icon_type="" nofollow="1″]
The design: the Original Organics 3-bin stackable worm bin
Forget about compost fertilizer and turn to earthworms! Made of recycled plastic, this vermicomposter is composed of 3 stackable compost bins for an optimized composting process. How does it work? The little earthworms feast on your waste in the bins placed at the bottom. As you put your peelings in and the decomposition of the organic material progresses, the worms will try to move up into the upper bins. You can then collect the juice and natural fertilizer from the lower bin, and place it back on top and refill it, and so on! The advantage of this individual compost bin is its capacity. With its 46.5L capacity, it is perfect if you are a family or if you consume a lot of biodegradable food. This flat composter comes with live tiger worms, so you can start composting right away. It's quite a design and will add a colourful touch to your balcony!
However, the instructions are not in French… But it is very easy to assemble and use!
Price : 64.25€ (€)
mks_button size="medium" title="Discover on Amazon" style="squared" url="https://amzn.to/2Wk1bzu" target="_blank" bg_color="#3eb6c4″ txt_color="#FFFFFF" icon="" icon_type="" nofollow="1″]
The simple and effective: the Biobox composter from Green Innovation
This 20L bucket allows you to compost all your organic waste in a simple and efficient way! Sold with 1kg of natural fertilizer, you can quickly recover the "compost tea" (juice to be extracted by the tap) and the compost heap to put them in the soil of your plants or vegetable garden. A little expensive compared to other composters, it is nevertheless very efficient to transform your household waste into 100% natural fertilizer. Its dimensions (about 40 cm per side) make it easy to place on your balcony, even if it is small! (B00LDYW1M2)
Price: 77€ (€)
Discover on Amazon
How to choose a balcony composter?
Before choosing a balcony composter, there are a few things to think about. First of all, you have to decide where you are going to put it! The dimensions of the composter must be well adapted to your balcony, so that it does not become a nuisance and invade your exterior.
Next, you need to ask yourself the question: vermicomposting or composting with fertiliser? Some home composters use worms to start the decomposition process, others require natural fertiliser to be sprinkled on your waste.
It is important to remember that your small composter will be visible on your balcony! It's up to you to choose the material and design that you like to showcase your composter.
What waste should I put in my balcony composter?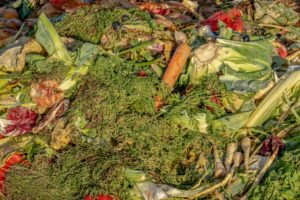 Everything that is biodegradable! Vegetables, fruit, eggshells, tea, coffee etc. All ingredients of plant origin will decompose without any problems in your composter. Animal waste such as meat, fish and dairy products should be avoided.
For a good decomposition, your green waste is not enough! Add straw, dead leaves or twigs to reduce odours and the risk of pests.
How can I optimise my compost?
As you use your small composter, the waste will decompose to make fertiliser. Here are some tips on how to maintain and facilitate decomposition in your composter:
Eggshells keep the air in your bin, which prevents your waste from macerating and giving off odours
If you have a vermicomposting bin, don't put in too many citrus fruits or onions, these waste products kill them!
Remember to moisten the compost if you see that the mixture is too dry
If you have earthworms, you can add coffee grounds regularly to encourage their reproduction.
Despite what you may think, if the composter is well maintained and working properly, there is no smell coming from it, except when you open it! To avoid odours, simply alternate your kitchen waste with dry materials (leaves, cardboard shreds, straw etc.). This preconceived notion should be banished, so you have no more excuses for going 100% green!
What to do with the compost fertilizer?
As the composting process progresses, you should collect the compost juice to avoid any surplus. If you have plants or a vegetable garden, this juice enriches the soil. To use it on your plants, first dilute the juice with 10 times its volume of water before pouring it into the soil or spraying it on the leaves. Be careful, the juice is rather acidic! Do not pour it undiluted, as it may burn your plants.
If you don't have any plants to pour the compost tea into, you can simply pour it down your toilet, it will make an excellent drain opener.
Once the waste is composted and decomposed, you can collect the fertilizer. If you have greenery, add the natural fertilizer from your balcony composter to the soil of your plants, placing it around the base, but far enough away so as not to burn it.
If you don't have any plants at home and you don't have a garden, you can dispose of your fertiliser in the wild (in the forest for example), or do a neighbour who has a garden a favour!
How to make a balcony composter?
There are many tutorials to build your own compost bin. You will find some more or less elaborate or design according to your desires and your abilities as a handyman!
Here is a tutorial to build a worm compost bin in a simple and efficient way! You can then customise it or dress it up to suit your taste!
And that's it! You have all the keys to going green in your flat, with a great composter on your balcony!