I tested the Nutribullet: my opinion and my ideas for detox recipes!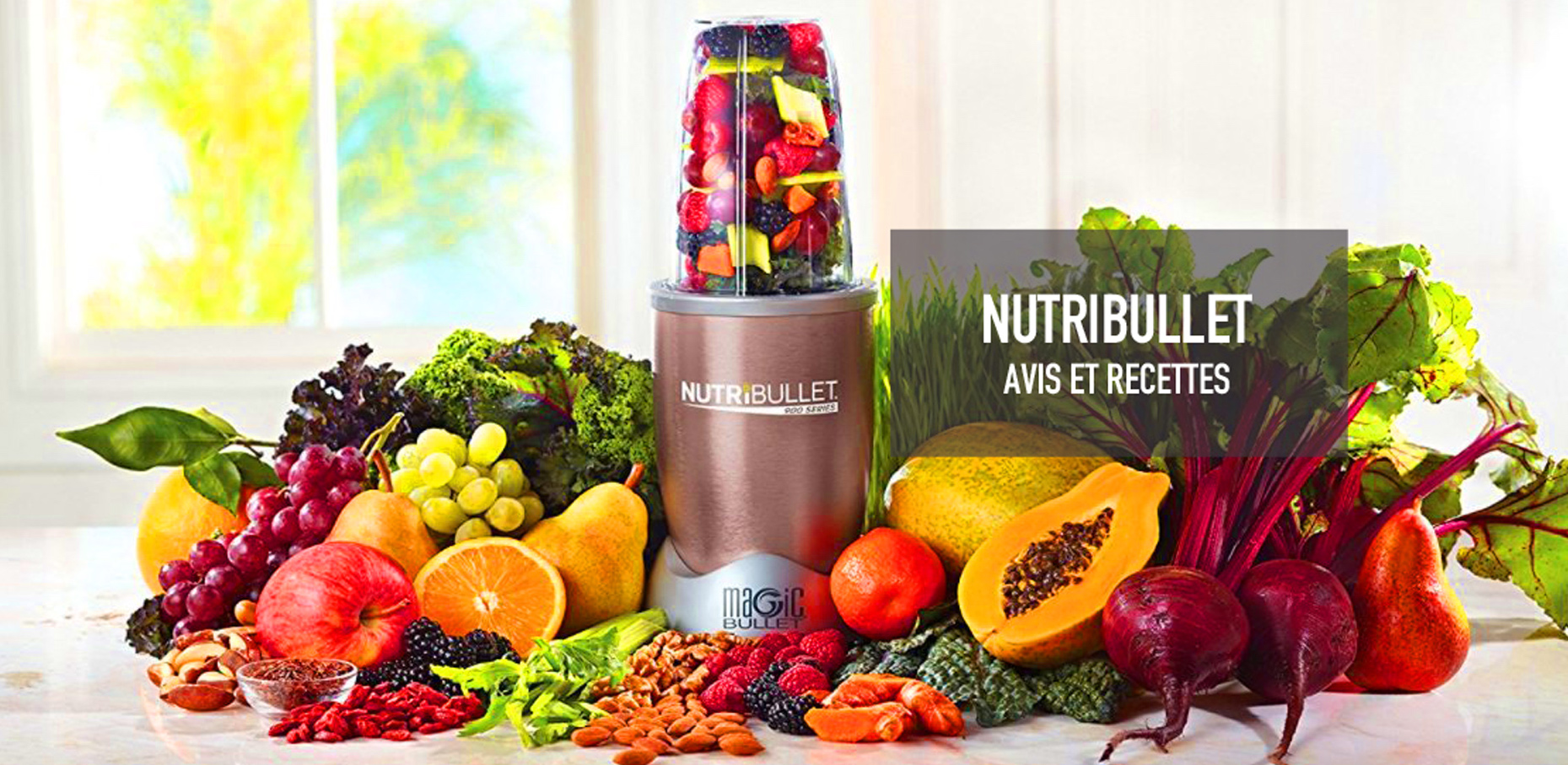 With summer coming, it's time to change our diet and opt for lighter, fresher recipes, but above all with more fibre and more vitamins! As Juvenal said, "A healthy mind in a healthy body", and for that, there is nothing better than good detox juices to get back in shape!
Our blender then becomes our best ally. But what they don't tell us is thata traditional blender destroys a good part of the nutrients and fibres of our ingredients while blending! Fortunately for us, Nutribullet has designed an innovative product for rich and super healthy juices!
Nutribullet blender: what is it?
The Nutribullet product is an improved blender that does more than just blend ingredients. Described as a nutrient extractor, the aim is to retain the minerals, vitamins and nutrients in our fruit, vegetables or seeds, to keep all the goodness in them. The Nutribullet has more than one trick up its sleeve: not only does it blend, but it also grinds, whips, crushes or even minces, to prepare even more recipes, a true multi-functional food processor!
What's more, the Nutribullet is a Mix&Go machine: you mix and take your drink with you straight away!
The different models
The brand has released four different blender models:


Mon coup de ❤


NUTRIBULLET Extracteur de nutriments MAGIC BULLET - Argent
NutriBullet 600 W Blender design 29,5 x 17 x 34 cm gray
nutribullet Pro 900, Electric Blender, Chopper, Smoothie Blender, Multifunction Blender, 900 Watt Power, NB904CP
Nutribullet - NUTRI1700N - 16 cm Stainless Steel and Plastic Nutrient Extractor - Black

NUTRIBULLET Extracteur de nutriments MAGIC BULLET - Argent

NutriBullet 600 W Blender design 29,5 x 17 x 34 cm gray
Mon coup de ❤

nutribullet Pro 900, Electric Blender, Chopper, Smoothie Blender, Multifunction Blender, 900 Watt Power, NB904CP

Nutribullet - NUTRI1700N - 16 cm Stainless Steel and Plastic Nutrient Extractor - Black
The only difference between its different models is the size of the bowls, the accessories and the power of the motor to blend.
In addition to these juicers, the brand also offers a multifunctional food processor, which can do everything! Chop, slice, spiralise your fruit, vegetables, cheese, meat etc. The Veggie Bullet® allows you to prepare many dishes in no time for a healthy diet.
Nutribullet® comparison: NUTRIBULLET® 600 W / NUTRIBULLET® 900 W
To familiarise you a little more with the characteristics of each product, I have compared the differences between the 600W and 900W power of the robots and their functionalities!
Features of the Nutribullet 600W
600W motor power (21,500 rpm)
950ml plastic cup
A small plastic cup of 695ml
A fresh lid (to store your juice or take it with you)
A comfort lid to drink your recipe directly from the cup
A user guide
A nutritional guide
Features of the Nutribullet 900W
su_row]
/su_column]
900W motor power (24,000 rpm)
1132ml plastic cup
Small plastic cup 695ml
Freshness lid (to store your juice or take it with you)
A comfort lid to drink your recipe directly from the cup
[/su_row]
A gourd lid, adaptable on the large cup
A user guide
A nutritional guide
A recipe book
The main differences between the two models are the accessories and the power of the motor. Both products are very powerful, but if you plan to use them regularly, I advise you to opt for the Nutribullet 900W. It will be more powerful, but more importantly, you will be able to produce your recipes in larger quantities! With its large cup, you will be able to increase the doses of your juices for more deliciousness! The big plus point for choosing this model is the gourd lid, which allows you to use the large cup as a pitcher. As a bonus, you even get a recipe book! This is also the opinion of Agathe in her article about the nutribullet 600 and 900 blender. She also compared these two models to the Nutribullet 1700 W, which has a large 1600 ml (1.6L) and a small 1170 ml cup. If you are making sweet or savoury recipes for the whole family, then I would advise you to choose the Nutribullet 900 or 1700. You will be able to make recipes for 3 to 4 people thanks to their larger capacity cup.
Nutribullet opinion: what do we think?
The Nutribullet is a very efficient product if you are a fan of smoothies or fruit and vegetable juices of all kinds. It has many advantages, for a model with good value for money. Of course, there are a few flaws to be aware of, but nothing that hinders the use and efficiency of the product!
su_table responsive="yes" alternate="no" fixed="yes"]
ADVANTAGES
DISADVANTAGES

Ergonomic: rather design and space saving, it can be easily stored in a cupboard or displayed on a work surface.
Simple to use: you put all the ingredients in the bowl and press the button! No multiple programs to worry about.
Easy cleaning: all bowls are dishwasher safe

Single speed: there is no possibility to change speeds and increase or decrease the power
Noise: the appliance can be a bit noisy (as all blenders are)
[/su_table]
To find out more about the use and features of the Nutribullet, you can find its user guide here.
su_quote]Juices and nutrients galore! I love the look and the simplicity: a pure and simple treat for healthy eating! I recommend it to food lovers!/su_quote]
We like: its practicality of use and its design! We also like the many accessories available with the product! For the Magic Bullet 200W, Nutribullet 600W and 900W blenders, two cups are provided, of different sizes, to blend and then drink and transport your juice. You will find the user's guide to learn more about the operation of your food processor.
For the 600W and 900W models, you have the bonus nutritional guide to learn more about the nutritional and caloric content of all your ingredients!
The most elaborate and powerful food processor , the Nutribullet RX 1770 comes with many accessories: two cups, a pitcher, a cleaning brush for the blade etc. As with the 900W model, you will also find the nutritional guide and a recipe book!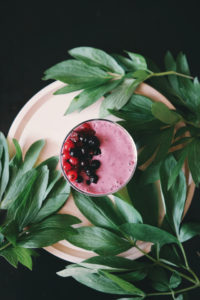 What really sets the Nutribullet apart from a regular blender is its ability to turn food into superfoods. If you try to find out what's behind the brand name, it all makes sense! First of all, there's ' Nutri ' from nutrients, and ' Bullet ' which means a bullet in English, which means something fast. The juice of the Nutribullet is called " Nutriblast The juice from the Nutribullet is called " Nutri", which means explosion of nutrients.
Thanks to the extraction of nutrients, this robot stands out from blenders, mixers and centrifuges with drinks that have kept all the virtues of the ingredients, and we say yes!
Alternatives to Nutribullet: blenders and the Magic Bullet
If you love juicing of any kind but would like to find an alternative solution, you should know that there are plenty of blenders on the market!
Of course, if you just want to make juice for your own pleasure, any blender will do. However, if you want to keep the nutrients and properties of each ingredient for enriching recipes, you should turn to nutrient extractors! Beware, just like blenders, other juicers or juice extractors will also destroy a large part of the nutritional, fibre and mineral content of your recipes.
If you are looking for a nutrient extractor, here are the 4 most popular on the market.
The Magic Bullet
amazon box="B07PJWDBSL"]
Blenders
amazon bestseller="blender" items="2"]
or juice extractors
Bestseller No. 1
Salter EK5025 Electric Citrus Juicer Press, Juice Extractor For Oranges/Lemon/Lime/Grapefruit, Juicing Machine With 600 ml Jug, Smooth or With Bits, Interchangeable Cones, Pulp Control, 30 W, Black
From oranges, lemon, lime and grapefruits, the Electric Citrus Juicer from Salter can squeeze freshly made juice in a matter of minutes.
With 2 interchangeable cone attachments and an adjustable pulp filter, you can have smooth or juice with bits, whichever you prefer.
The 600 ml jug with includes a protective cover and pouring lid so you can pour the delicious freshly pressed fruit juice into a glass.
Cleaning up after is simple and easy, as there is little mess, simply hand wash the jug and cone attachments in warm water.
Combining practicality and style, the juicer has a clear jug with measurements so you can see exactly how much juice you have squeezed.
Bestseller No. 2
PureMate Juicer Machines, 600W Whole Fruit and Vegetable Juice Extractor, Centrifugal Juicer Machine, Stainless Steel Juicer with Two Speed Settings, BPA-Free, Easy Clean
WIDE FEED CHUTE: The 65mm wide feed chute, allows you to save time on preparation as with many fruits no cutting is needed. Food grade stainless steel cutting blade allows for more juice and more vitamins to be extracted.
EASY CLEAN & ASSEMBLY: The design is simple and attractive, and also strong and sturdy. Easy to set up and clean.
SAFETY FEATURES: The safety lock is specially designed so that the juicer cannot be used without being correctly assembled. Also the overheat safety functions ensures the unit is automatically shut off to provide peace of mind.
DUAL SPEED MODES: Three Position Switch - "0", "1" and "2". "1"Low speed is suitable for soft fruits/ vegetables such as pineapple, mango and kale "2" is high speed, suitable for hard fruits/vegetables such as carrot, beets and pear.
HEALTHY & NUTRITIOUS: Juicing is an easy way to get the nutrients and vitamins without the harmful additives that can be in store bought fruit and vegetable juices.
Bonus: Nutribullet recipes
Good to know: with all the products, you have a dedicated page on some tips for making a Nutriblast in the user guide. If you want to go further, you can get a Nutribullet recipe book from the brand. As well as having lots of ideas for juicing, you'll find the calorie and nutrient content of all the fruit and vegetables, so you'll have an idea of what you're consuming!
Nutriblast basics
To make a Nutriblast drink, the brand advises you to mix :
50% fruit
50% green vegetables
A handful of Nutriboost (nuts, seeds, almonds etc.)
Liquid of your choice up to the MAX line
Simple no?
Here are some recipe ideas for 100% healthy and detox juices!
Blueberry & Blackcurrant Detox
This recipe is rich in vitamins and fibres and offers many virtues! It will be an asset to promote digestion and vision. In addition, it is an excellent remedy against hypoglycemia.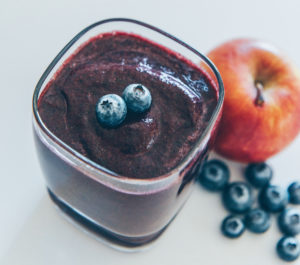 To prepare this juice, you need to mix :
2 handfuls of blueberries
2 handfuls of blackcurrants
2 beets
Chia seeds
500 ml of water
Nutriblast anti-stress
Full of vitamins and minerals, this gentle blend will not only help you relax, but will also offer you many benefits thanks to spinach (rich in iron, good for bones and skin). If you are concerned about bloating, this remedy is very effective!
mks_col]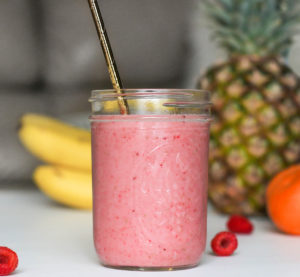 To do your body good, put in your robot :
2 handfuls of spinach
1/3 pineapple
2 handfuls of raspberries
1/2 carton of coconut water
[/mks_one_half]
Full breakfast to drink
Having trouble waking up in the morning and waking up? Forget coffee and opt for a juice! For a boosted wake-up call and a vitamin-packed start to the day, mix :
1 handful of chard
1 banana
1/2 mango
1 peach
3 mint leaves
1 vanilla pod
1 large glass of almond milk
2 tablespoons acai powder
All you have to do is enjoy these delicious juices! It's up to you to invent your own recipes!